Build Friendships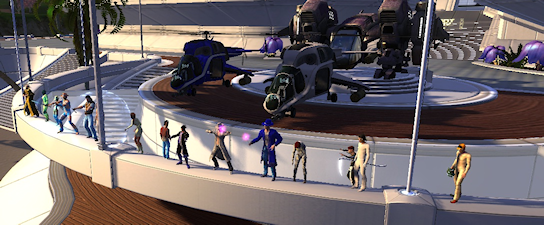 While you're getting your footing in Entropia Universe you may want to join a society to meet a new collective of people that already coordinate group hunting events or fire into space together to take over the robot beacons. You're first step in learning about societies will be at the society terminal, these can be found in most populated areas and will show you all the groups that are out there along with the information they choose to represent themselves with.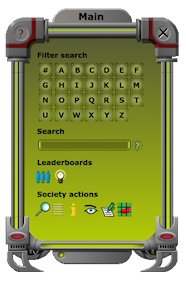 There are societies of all kinds in the virtual world, from groups that just want to make friends and play casually to those that work on a more complex level to build skills and wealth together. Whatever your approach the virtual world is, you're sure to find people you'll enjoy the journey with in the Entropia Universe.
To join a society simply visit the terminal and browse through all the options available to you, alternatively you can visit EntropiaLife's society section once you've created your account and browse through each societies customized page to help identify who you might like to join.
Weather you join a society or not, there are always good groups of people to get together with and enjoy yourself. Visit the major cities on each planet to run into new people and make new friendships, you never know when something fun might just evolve in large groups of people. Be your avatar and express yourself but most of all have fun!
CREATE ACCOUNT