Create a Service in the Entropia Universe: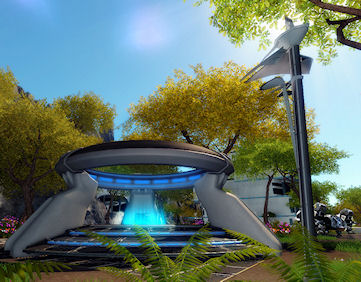 Create your own service in or around the Entropia Universe based on your real life abilities. Maybe you can produce videos, or are really good at coordinating events; there are many investors that are willing to pay for good quality service providers.

Business owners, radios stations, and transportation companies are just a few of the organizations you might be able to help with promotion both in game and on third party websites. Having a good understanding of the dynamics of Entropia Universe and being able to identify services that can be provided will give you the opportunity to earn money in the virtual world based on your real world skills.
Be creative, are you an artist or musician maybe? Use your talents to make the rest of the communities experience more enjoyable, people are here to be entertained and enjoy themselves so provide a service that helps accomplish that goal.
Ideas:
Here are a few examples of service ideas that may work for you in the Entropia Universe

Artist
Upload your art onto player content screens in game and sell it to the community, or provide artistic services for business owners.

Town Crier
Help promote the service or business of other members of the community for a fee.

Video Development
Create videos for participants of Entropia or tutorials or fan videos to generate ad revenue on YouTube for yourself.

Event Promoter
Assist land owners with management and promotion of their events or create your own events to sell tickets to through the in game system.